Briefing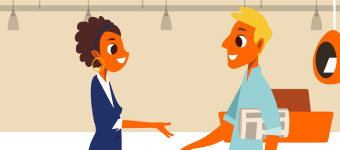 What do we want an influencer to do:
Je woont lekker en hebt geen verhuisplannen. Toch merk je dat de huidige hypotheek rente een stuk lager is geworden dan toen je jouw hypotheek afsloot. Het kan dan heel interessant zijn om je hypotheek over te sluiten en te zorgen dat je je maandlasten verlaagd. Vroegtijdig aflossen is echter niet kosteloos.
De hypotheek adviseur van ING checkt gratis voor jou of het oversluiten van je hypotheek gunstig is in jouw situatie.
ING (ING.nl) is opzoek naar bloggers die omtrent het onderwerp/keyword 'hypotheek oversluiten' interessante en waardevolle content kunnen creëren. Is jouw doelgroep in dit onderwerp geïnteresseerd? Kun je het onderwerp hypotheek oversluiten mooi in een blog-post verwerken? En heeft jouw blog voldoende autoriteit? Dan zijn wij geïnteresseerd in jouw verhaal.