Briefing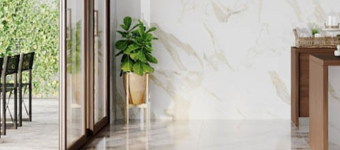 OnlineTegelGigant is er voor iedereen die gaat voor kwaliteit tegen de scherpste prijs. We vinden het heel belangrijk dat onze klanten lang kunnen genieten en niet te veel betalen. Daarom vind je in ons assortiment keramische tegels voor de beste prijs!
Onze tegels bestaan uit een mengsel van keramiek en graniet, waardoor de tegels kras-, stoot- en slijtvast zijn. Deze kwaliteit willen we betaalbaar maken voor iedereen. Dit doen we door onze producten handmatig te selecteren en groots in te kopen. Op deze manier zijn wij er van overtuigd dat onze klanten kiezen voor de beste kwaliteit tegen de laagste prijs. Wij beloven de beste kwaliteit, unieke keuze en scherpste prijs. Om dit te kunnen waar maken, werken we volgens de onderstaande stappen. Zo is het voor iedereen duidelijk!
Onze klanten vinden ons leuk vanwege de zeer scherpe prijs, snelle levertijd, persoonlijke benadering (1:1 contact)/ meedenken met de klant. Onze belangrijkste doelgroep bestaat voornamelijk uit mensen die onlangs zijn verhuisd of van plan zijn op korte termijn te verhuizen (koophuis). Zowel mannen en vrouwen vanaf een leeftijd van ongeveer 28 jaar.
Campaign application
Do you want to join this campaign? Log in or sign up and apply straight away!