Briefing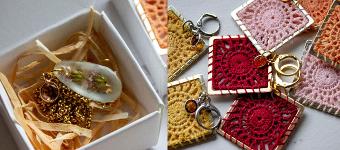 Bij kostbaresieraden koop je sieraden die met liefde zijn gemaakt. Het doel is om meer mensen te laten stralen, zodat er meer vrolijkheid op de wereld gecreëerd wordt. Vaak worden er minimale sieraden gedragen, omdat het er anders al snel te druk uitziet. Jij mag opvallen en je speciaal voelen!
De sieraden zijn variërend. De meesten zijn gemaakt met resin, droogbloemen en kristallen en zijn van roestvrijstaal.
Je ontvangt een mooi pakketje met één paar oorbellen en een ketting.
Campaign application
Do you want to join this campaign? Log in or sign up and apply straight away!