Our names are Sander and Cato, a Dutch young couple who are traveling the world for a couple of years now. In 2017 we've started a travel Instagram account called ''Ourtravelfeed'' to share our travel tips and photo and video content. Since then we are working as online travel influencers and we've built a range of more than 56.000 followers, who are all interested in travel, lifestyle, fashion and beautiful accommodations.
This took us to the point that we've decided to quit or jobs and commit ourselves to full time traveling. Since February 2019 we have started our journey around the world.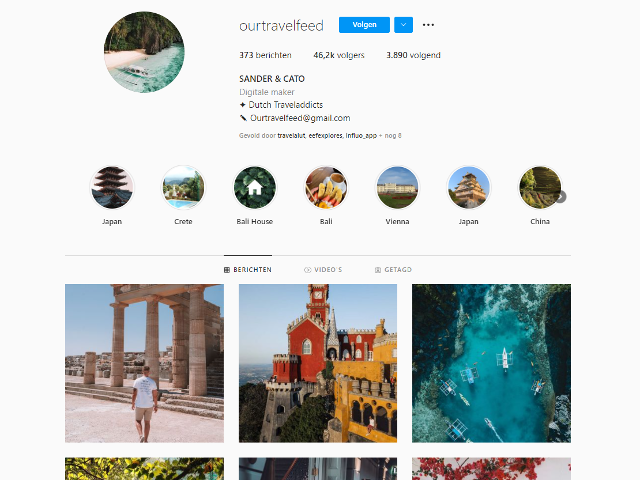 Hi! We are Sander and Cato, founders of Our Travelfeed, We are a Dutch couple with a huge passion for traveling, social media and content creation. From the moment that we have met, we are traveling around the world together.
Statistieken
50k - 150k
Bereik
(volgers)
Gemiddeld aantal acties
Gemeten over de laaste 16 posts
(comments/likes/video-views)
Engagement ratio
Gemeten over de laaste 16 posts
(activiteiten ÷ volgers)