If you wanna promote your streetwear brand in the world, why not tap into one of the largest streetwear communities on Instagram?
My name is Marvin Do Rosario, I LOVE streetwear. I've managed to gather a fast growing community of over 70.000 like-mind followers around me. Together we generate over 1 million impressions each week, but more importantly we inspire and move many many more fashion lovers around the world by sharing the dopest gear, newest sneakers, and freshest attributes on Instagram/Facebook each day. Always combined in hype outfits.
Are you sitting on some streetwear that deserve to be seen? Add us to your campaign and let's make our community go crazy about your brand!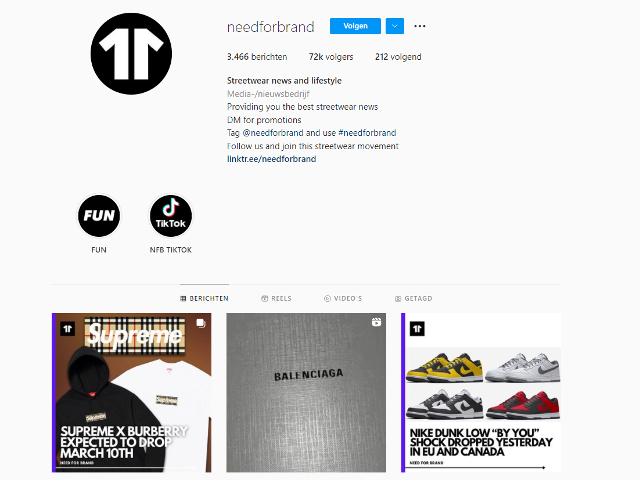 My name is Marvin Do Rosario, I LOVE streetwear. I've managed to gather a fast growing community of over 70.000 like-mind followers around me. We call this community NeedForBrand
Statistieken
50k - 150k
Bereik
(volgers)
Gemiddeld aantal acties
Gemeten over de laaste 16 posts
(comments/likes/video-views)
Engagement ratio
Gemeten over de laaste 16 posts
(activiteiten ÷ volgers)